Introducing… the RunCam Nano HDZero Camera by Divimath / RunCam!  The camera uses the same sensor as the HDZero Micro V1 camera, but in the size of 14x16mm! This Digital HD camera works as a part of the Fat Shark Shark Byte – Digital HD Video System.
The HDZero system is a digital HD 720p 60fps designed for FPV racing and freestyle. The HDZero system works with the Shark Byte and HDZero family of products.
Note: MIPI Cable is Not Included.
VIDEO: HDZero | RunCam // Digital Nano Camera
Features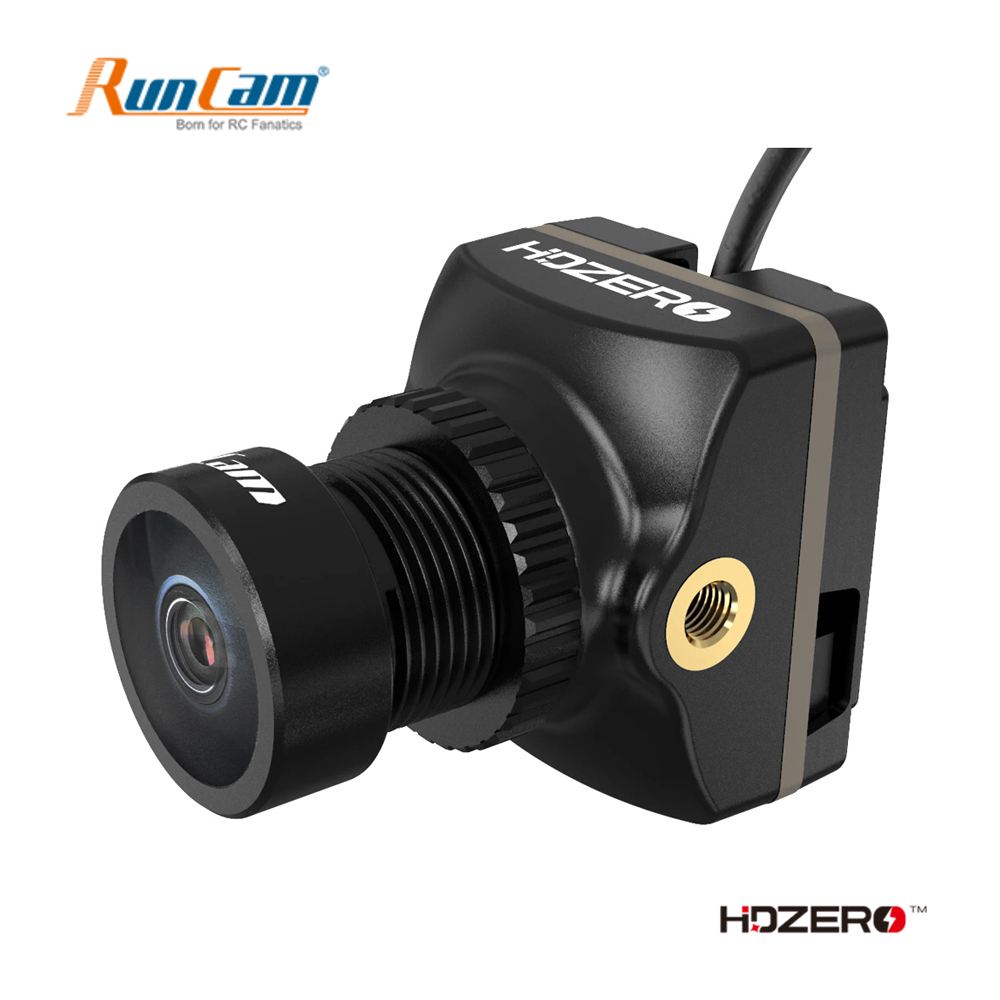 Specifications of Runcam HDZero Micro Camera
Dimensions:: L16mm*W14mm*H20mm
LENS: FOV D: 150° H:127° V:69°
Resolution: 1280*720@60fps
Shutter: Rolling Shutter
Power: 450mA@3.3V
6G High-quality Lens
Net Weight: 4.3g
Sensor: 1/2.9"
Model: Racer

Includes
1x RunCam Nano HDZero Camera
1x Hardware Set
1x Back Cover
1x Lens Cover
Note: MIPI cable not included
Videos
Download the Manual here. Check out our other HDZero Products here.