About this product
The Spedix IS25 4-in-1 ESC provides high-quality power delivery with a spacious layout – a luxury for micro racing drones.
This ESC has a burst current rating of 35A along with a current sensor, a sweet spot for 3-inch racing drones. The small 20×20 footprint lets it fit easily even in most 2-inch frames.
Specifications
Continuous Current: 25 amps
Burst Current: 35 amps≥10 S
Input Voltage: 2-5 Cell LiPo
BEC: No
Current Detection: Yes
Dimensions: 29x32x5mm
Mounting pattern: 20x20mm
Mounting Holes: 3.7mm (M3 shoulder washers included)
Firmware: BLHeli_S(QH-15)
Input signal: PWM, Oneshot125, Oneshot42, Multishot, Dshot150, Dshot300 & Dshot600
Note: The amperage meter scale needs to be set to 200 for the current sensor to work.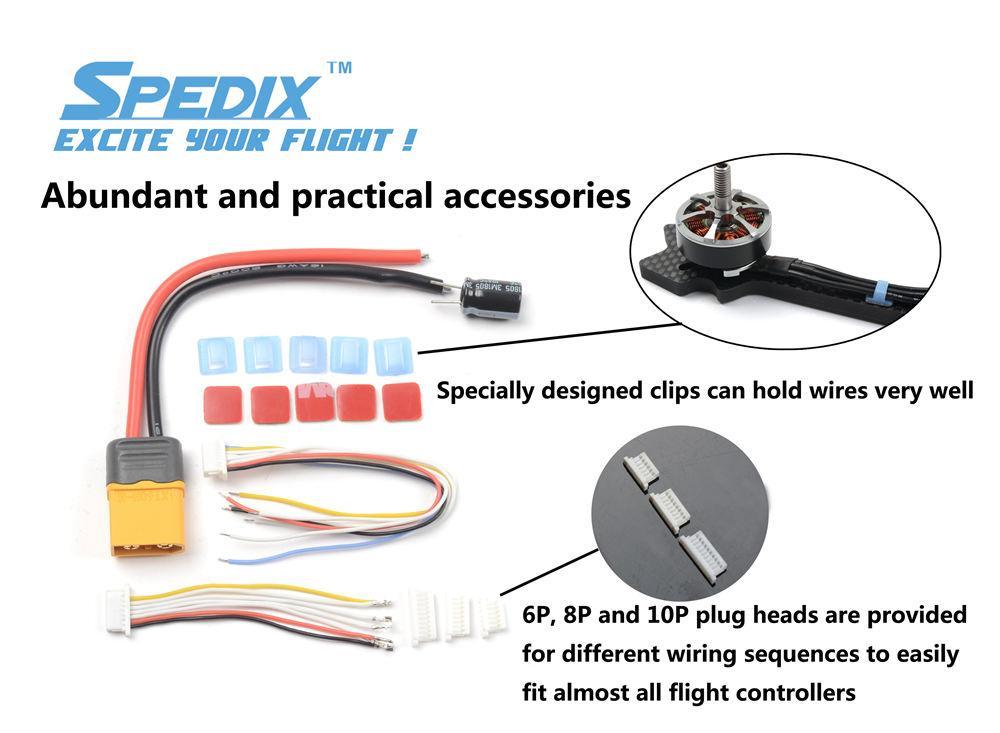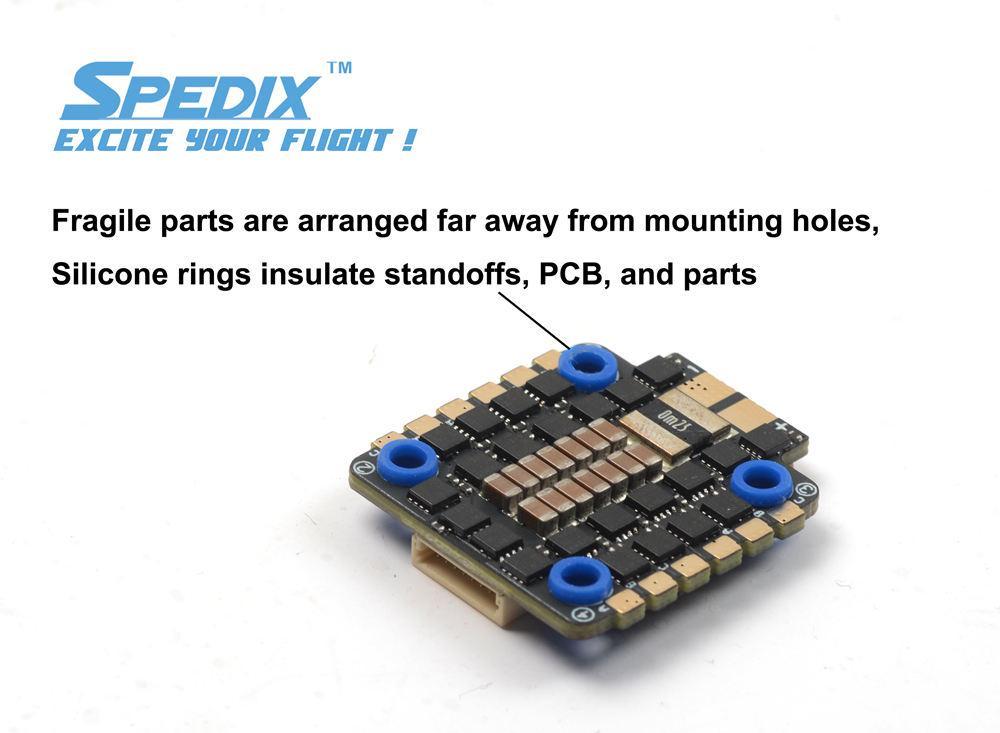 Includes
1x 25amp 4in1 ESC
10cm red & black 16AWG wire pre-soldered
10x M3 shoulder washers (8 required, 2 spare)
25v 330μF capacitor
2x 1mm JST-SH 8-pin connectors
1x Datasheet